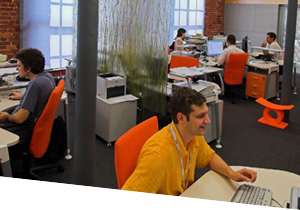 About our company
SAS Consulting is a Recruitment Consulting Company based out of Hyderabad, India. We cater to the ever critical manpower needs of our esteemed client Organizations across India, Middle East and Africa. SAS Consulting today is a successful & a rapidly growing organization with exclusivity & specialty in Permanent Recruitments.
SAS Consulting hires & retains the best of the talent from the industry. All the staff at SAS are MBAs with Specialization in HR/Sales & Marketing & come from prior experience in recruitments. The core team comes with 10 + years of work experience with Corporate like Canon, Sify, Tata Teleservices, GE, Reliance Communications Ltd and Recruitment firms of repute namely Options Executive Search & ABC Consultants Pvt Ltd., post MBA & well equipped with complete knowledge & in depth understanding of the recruitment industry & the talent availability for its esteemed clientele.
Our team addresses requirements of diverse organizations across industries for carrying out talent search that is senior, critical & niche. We create a sustained competitive advantage for our clients by helping them identify talented business leaders, demonstrating intellect, integrity & courage.